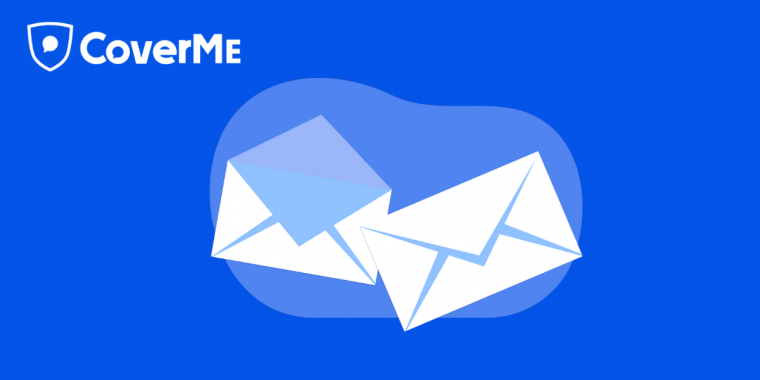 For sensitive or private reasons, you don't always want to reveal your identity when you text someone, do you? SMS isn't designed to be a truly anonymous standard, so if you want to send an anonymous text, you'll have to rely on a third-party method. If you need to send anonymous text messages but don't know where to start, this article may give you some useful guidance.
Send Anonymous Text Messages via Email
To send anonymous text messages, email is an easy-to-use option. You first need to create a new email account so as not to reveal your real identity. Then double-check the recipient's phone number and carriers, like AT&T, Verizon, or T-Mobile. In all cases, you'll need to start by entering a 10-digital phone number of your contact before adding a specific carrier-branded at the tag. After editing the content, adjust the formatting to make your email appear more like a text message. Finally, send it to the other person's cell phone.
A warm tip: Connecting your network to a secure VPN site before sending anonymous text messages will enhance the protection of your message content and IP address.
Send Anonymous Text Messages via a Virtual Number
Some platforms provide users with one or more virtual numbers, depending on their needs and subscriptions. These numbers can be used to make any call and send SMS messages, but they do not appear on the recipient's phone. Such text messages appear to be sent from an "empty" number. In some cases, the location of the sender may show up on the recipient's phone, but this is not always the real address. These types of services, especially the free ones, often have no guarantees, come with a lot of unhealthy advertising, and are banned by many governments.
Send Anonymous Text Messages via an Anonymous Texting App
Compared to the previous risky approach, some secret texting applications that provide you a real second number, such as Signal and CoverMe, are much safer. Not only do they allow you to send your messages globally in an anonymous manner. At the same time, their end-to-end encryption technology safeguards your communications and call history. Both of these amazing apps are available for free download on Android and iOS.
Send Anonymous Text Messages via Online Websites
If you don't have a cell phone or are used to using a computer for your communication, there are online sites that can help you, such as SENDANONYMOUSSMS. This site is the world's largest and most trusted anonymous messaging service, with its data center handling over 100,000 free anonymous SMS messages per day. Users can send anonymous messages to tell someone they love them via the phone, inform the authorities about illegal activities, report fraud to management, and so on. However, if you do anything illegal, for instance, death threats, abuse, slander, the site will expose your IP address to the public and block you from this site for good.
Bottom Line
Anonymous texting is necessary at some point. You can achieve it through different channels such as email, virtual numbers, SMS apps, online websites, etc.