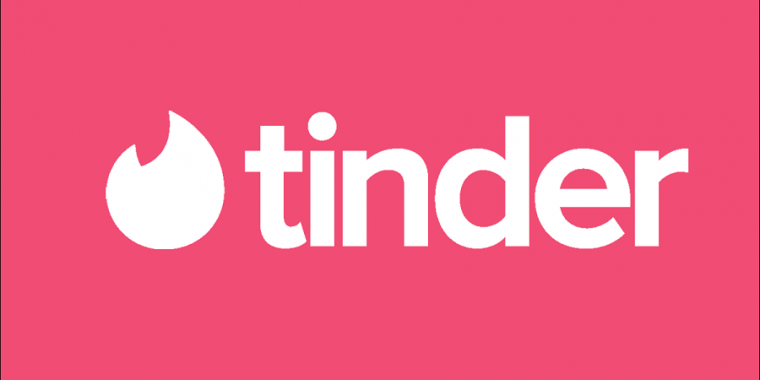 Tinder is the most popular dating app in the world. The Tinder app has been downloaded over 400 million times. There are now over 75 million people around the world who use Tinder to meet and date. Every day, there are over 1.6 billion left and right swipes registered and more than 30 million matches made on Tinder. The popular dating app keeps gaining new members every day, and it now supports 40 different languages and operates in almost 200 countries. Put simply, it's the best way to meet new people, chat and share photos, and find out whether or not you are compatible.
Can You Register Tinder without A Phone Number?
Unfortunately, you can not. The phone number verification is a mandatory step for Tinder registration.
Previously Facebook account was the only way to log in to Tinder. Now you can also register Tinder with a Google account and your own phone number. When registering Tinder with your phone number, you need to bypass SMS verification. Even if you register Tinder with a Facebook or Google account, you also need to get verified with your phone number.
Why You Should Get a Fake Burner Number for Tinder?
Since phone number verification is a mandatory step, it is not possible to use Tinder without a phone number. You can register on Tinder with your own real phone number. But, as is so often the case with online dating websites, there are dangers associated with uploading pictures of yourself and sharing personal details. Tinder, Bumble, and other similar apps are rife with people pretending to be someone other than who they are, and they don't always have the best intentions. You might initially be thinking that it's for duplicitous reasons, but there are plenty of legitimate justifications for keeping your phone number hidden and registering with an alternative.
Privacy
For example, privacy is a big one. In today's world, social media and dating websites are constantly asking us for personal details and encouraging us to reveal things about ourselves. Most of the time, this is for relatively harmless things like personalized advertising, but quite often these companies can sell our details to third parties – so your location, phone number, and likeness can be revealed to anyone.
It's perfectly normal to want to retain these bits of information, and so you can use a temporary phone number for tinder verification to avoid having to give them away. This is especially important on a dating app because this often involves talking to tens if not hundreds of strangers, and there's no need to share your personal details with them all. If you use a second phone number, this keeps your information safe, and you can always give out your real, primary number to people with who you are getting serious.
Safety
Tinder and other big companies like Facebook and Google are vulnerable to hacking. And if you have registered with them using your real details, then it's possible that your information could fall into the hands of criminals. This isn't a huge issue if it's just your name and a photo, but if it is your phone number as well then you could be on the receiving end of telemarketing calls or, worse, scam callers.
There are also real-world safety elements to think about. Technology today means that we can talk with strangers from all around the world. This is great when you are trying to expand your horizons and meet new people, but it leaves you at risk of being tracked down. If you plan to take your conversations off Tinder and into text messaging, you should be using a second phone number to ensure that strangers can't back-search your details and find out where you live or work.
How to Get a Fake Phone Number for Tinder?
Fortunately, you can use a fake number app like CoverMe to create a temporary phone number for Tinder. This allows you to set up multiple Tinder accounts and keep your identity safe from prying eyes.
Step 1. Get a burner number from CoverMe
Download the CoverMe app from Google Play or Apple Store. Once you've got the CoverMe app, just get a second or third burner number from CoverMe.
Step 2. Create a Tinder account with the number and get verified
Once getting a burner number, create a Tinder account with the number and generate the verification code – it's that simple! You'll be up and running on Tinder in no time at all. And the best thing is, you can set up as many different accounts as you need just by creating alternative phone numbers for verification.
How to Create a Tinder Account with a Fake Number
Register Tinder for iOS
Open your Apple Store
Search for Tinder and Download the app
Tap "Create Account"
Enter the burner phone number
Enter the verification code sent to the burner phone number
Enter Your Email
Connect your Apple or Facebook account for a streamlined sign-in
Register Tinder for Android
Open your Google Play
Search for Tinder and Download the app
Select a login method
Enter and verify the burner phone number
Register Tinder on Tinder.com
Visit Tinder.com
Click "Create Account" or "Log In"
Select "Login with Google" or "Login with Phone Number"
Other Great Security Features with CoverMe
CoverMe does more than just generate burner phone numbers. It's the ultimate online privacy tool and comes with some fantastic features. CoverMe lets you call anyone in the world securely by using encrypted VoIP, which means that no one can intercept your communications.
Private Group Chat
It also enables you to create lots of different private group chats with your friends and colleagues in which you can share messages, videos, photos, and other types of files secretly and securely. This is great for keeping your work and social life separate.
Private Vault
CoverMe also provides you with your own personal vault, which is password-encrypted, where you can store important documents and any sensitive information you have on your phone like contact details, work files, passwords, and videos.
Self-destruct Messaging
Furthermore, with its handy recall feature, you can unsend any messages that you have accidentally sent to people. It also has a self-destruct messaging feature that enables you to send messages to people that will automatically be deleted after they have been opened or after a set period of time. And that's just the start. CoverMe is filled with unique, military-grade security features designed to keep its users anonymous, secure, and free from unwanted surveillance.
So what are you waiting for? Download the CoverMe app today and regain your right to privacy!