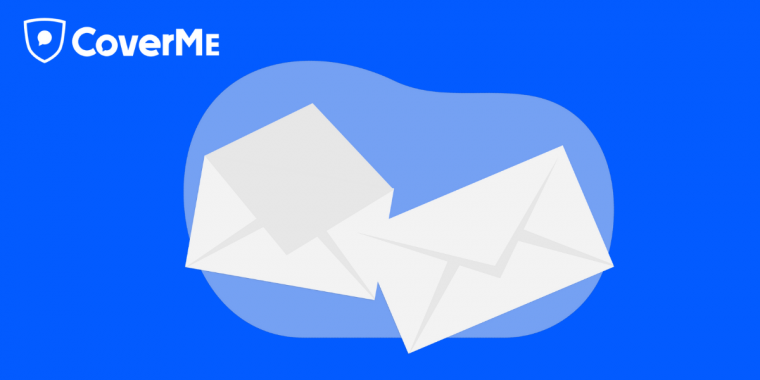 Do you know that your messages are being peeped into? For example, do you have such experiences that you will always receive some cosmetic advertising, just after you talked this topic with your friends via phone? You may believe that the best way to protect your own messages from being known by others is to send and receive messages via your phone, because you take it for granted that nobody can take your phone without permission. However, do you know that some "virtual men" who live in your phone are snooping on your messages constantly every day? And what is even scarier, you may be not the first one reading your messages. So, it is very necessary to figure out the reasons why your messages are peeped into by these virtual men and what you can do to prevent such a thing happen again.
Are your messages secure on iPhone?
With the development of internet, the traditional modes of message transmission can hardly meet people' needs. With its convenience and time-saving feature, internet has become the best choice for people to send and receive messages. However, the problem of message security comes with it too. There are many factors that make message insecure on internet, including artificial factors, natural factors and accidental factors. Among them, the artificial factor is to point to, some outlaws make use of the loophole that computer network exists to embezzle computer system resources and obtain important data illegally. Unfortunately, you may have already been accustomed to sending and receiving messages no matter how important they are via the internet.
Now that, internet is not safe enough for people to send, receive and store messages, then how about an iPhone? There is no doubt that the reason that some of you choose to buy an iPhone is that you are the believer who strongly believes iPhone can protect message security best. However, something you should keep in mind deeply is there is not the best way to protect your messages being peeped into by others. A paper published by cryptography experts at Johns Hopkins University in the US detailed a hacking technique known as a "ciphertext attack". It allows an attacker to review and decrypt phone messages, regardless of whether the sender and receiver are still online. The scheme works by intercepting content sent by phone users using stolen TLS certificates or by gaining access to Apple's servers. So, if you do not want to put your messages into monitoring, it is time for you to take some actions to change current status.
How necessary is it to hide messages on iPhone?
As it known to all, messages have a close tie with your private information. If you want to protect your information, it is necessary for you to protect messages. And the most useful way to do it is to hide messages in your iPhone. Here are some advantages that hiding messages can bring you.
Avoiding encrypted calls being monitored.
Protect privacy by encrypting stored documents, photos and videos.
Avoiding the leakage of private photos and messages.
Top 7 Best Apps to Hide Messages on iPhone
After learning these advantages, you cannot help wanting to know some tips that can prevent messages leakage. Here are some apps can feet your need completely. What you need to do is to read and download an app from according to their characteristics.
Signal
It is a social app that focus on user privacy protection. The specific features are as follows:
Share without insecurity: end-to-end encryption keeps your messages safe.
No ads, trackers and kidding: no ads to disturb the communication between you and your friends
Free charge: you are free from any charges when using it.
CoverMe
CoverMe is a mobile messaging app with privacy protection features, including private sharing, secure vault, encrypted phone and many other private features. The specific features are as follows:
Hiding the app: automatically hide app icons to maximize your privacy security.
Setting a private safe: encrypts documents, photos and videos.
Encrypting telephone call: keep encrypted calls from being eavesdropping.
Holding a camouflage system: set up a camouflage password, download more cryptic camouflage apps for your phone.
PrivateLine
PrivateLine is an app with encryption authentication, digital signature, remote launch applications, file sharing and some other features. The specific features are as follows:
Multiple numbers with a phone.
Locking all photos and videos.
Burning numbers anytime.
Unlimited texts and calls.
End-to-end encryption.
Sending messages anonymously.
Dingtone
Dingtone is an app that lets you make free calls to any telephone number. The specific features are as follows:
Free phone calls home and abroad.
Unlimited text messages to/from anyone.
Great call quality, HD voice over cellular data and WiFi
Walkie talkie mode for instant push to talk.
Group conference calls up to 8 people.
Group messaging with up to 100+people.
Wire
Wire is a secure cooperation platform. The specific features are as follows:
Best security with end-to-end encryption.
Secure 1:1 and group chats.
Encrypted voice and video conferences.
Secure file sharing.
Personal and work chats in one app.
Mattermost
Mattermost is an open-source platform for developer collaboration with offering secure, flexible and integrated tools. The specific features are as follows:
A single point of collaboration.
Designed for the way you work.
Open source and yours to customize.
Integration with tools you love.
Flexible automation and playbooks.
Complete control of your data.
Voxer
Voxer is a secure, real-time communication app. The specific features are as follows:
Live and recorded audio.
End-to-end encryption.
Large group chats.
Voice-to-text transcription.
Unlimited message storage.
Message recall.
Bottom Line
Messages are not secure on iPhone.
It is very necessary for you to hide your messages on iPhone.
7 apps are recommended for you to protect your messages security.