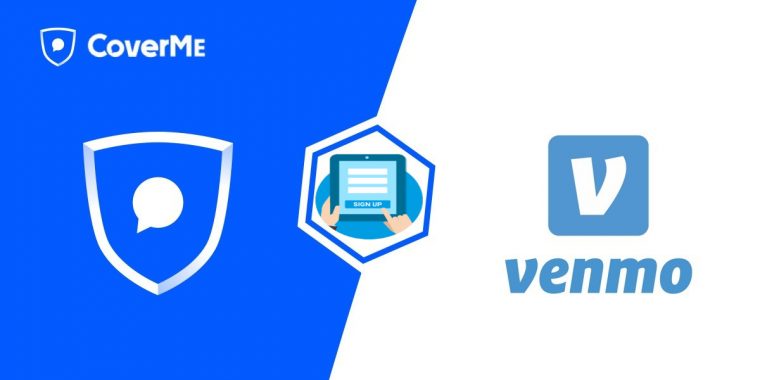 Whenever you need to make a new Venmo account, you have to use a phone number to verify it, as Venmo's policy for signing up has said, number registration reduces the number of spam accounts. What if you've already registered one account with your only number but need to make a second? What if you don't want to register with your real number for safety reasons? If you'd like to know the possible answers, please read on.
What is Venmo?
Venmo is a mobile payment service owned by PayPal. People who have Venmo accounts can transfer funds to others via a mobile phone app, but only if both the sender and the receiver live in the United States.
Venmo accounts can be created through a mobile app or a website, and users must supply basic information as well as one or more bank accounts. To use Venmo, a valid email address and an American phone number are both needed. Recipients of transactions can be found via the phone number, Venmo username or email address.
Users have a Venmo balance which is used for their transactions. They may link their Venmo accounts to their bank accounts, debit cards or credit cards; otherwise, users can order a Venmo MasterCard and pay through it. Paying with a bank account or debit card is free, while payments via credit card have a 3% fee for each transaction. If a user's account is insufficiently funded at the time of a transaction, the money will be automatically withdrawn from the user's registered bank account or card.
In Venmo, cash transfers are not instantaneous and can be revoked after they've been made. Similar to traditional wire transfers, they can take one to three business days to become done.
In addition, Venmo has the instant transfer feature, allowing users to deposit funds to their debit cards in as short as 30 minutes. Each transfer is subject to a charge of 1% or $10, whichever is less. There is no charge for the standard bank transfer (which takes 1-3 business days to complete).
Can Venmo Be Used Without a Phone Number?
Sadly, no!
According to the privacy policy of Venmo, one has to use his/her phone number to verify a new account. Therefore, whether you want to sign up for a personal or business account, the account cannot be successfully registered unless you provide your phone number to Venmo. So here comes a question: for those who already have an account but want to create one or more due to some reasons, how can they register the rest accounts without sufficient numbers?
While you know everyone should comply with Venmo's policy, there are still several ways to register for Venmo without your real number: you can either spend a lot of money buying a burner phone (which expires after 1-3 months), or try to get a vanity number at a lower price. To get a cheap 2nd number, number apps like CoverMe are strongly recommended. What you can benefit from those apps is that you can easily obtain one or more numbers freely or at a pretty low price within just a few minutes.
Why isn't Your Own Number Suggested for Venmo?
Although nearly all the internet giants have announced that they're taking action to protect users' privacy and information security, massive information leakage still happens every minute. Do you still remember Facebook's data leakage a few months ago? About 530 million people have had some personal information leaked, including, in some cases, phone numbers. So now it seems that consumers don't trust big companies anymore, regardless of whether these companies intend to sell the collected users' information or inadvertently leak it. See? If you use your own number to register a Venmo account, this number could be unsafe.
Can You Have Two Venmo Accounts with the Same Phone Number?
This is a question that is frequently asked about the Venmo account. The answer is: yes, it is very much possible to have and subsequently add a second Venmo account. To add a second account with the same phone number, all you need to do is to add a new bank account and select the same number option. However, if you have a business and want a separate account for your business, you may need another phone number to create a Venmo account.
How To Bypass Venmo's Phone Verification without Your Phone Number?
When you need to make a Venmo account without your private number, you may think of the following four methods. You should compare these methods carefully before choosing one that suits you most and practices it.
Buying a Burner Phone
A burner phone is a prepaid mobile phone that you can destroy or discard when you no longer need it (of course it will not link to your personal identity after expiration). Usually, when you're watching crime movies, you can see criminals or villains use their burner phones to avoid any detection. It is the most popular way for avoiding Venmo's number registration policy, but in the meantime, buying a burner phone only for account registration seems to be extravagant. For those who don't know the best choices in the following paragraphs, they can just buy a burner phone available at most large stores.
Google Voice Phone Number
A majority of people come up with the idea of using Google Voice number for the registration of Venmo. Theoretically, it is possible, and a few years ago someone has registered with Google Voice number successfully, but now it seems that this approach is unfeasible due to some unknown reasons, as we have tried and failed several times.
Use 2nd Phone Number App like CoverMe
Apart from Google Voice, there are several 2nd phone number apps that can still generate practical numbers. A great app you can use for Venmo registration is CoverMe. This app has the basic feature of a burner phone, for it offers users a disposable number that you can use to sign up for a Venmo account.
Receive SMS via Website
There is another way to bypass Venmo's phone verification without providing your real number, that is, to use the Receive SMS website (which is totally free). This website allows you to receive voicemails as well as text messages from all around the world. And it also has no restriction on the number of texts you may receive each day.
Go to the Receive SMS website and try it: https://receive-smss.com/
Bottom Line
Venmo can't be used without a number, but there are several ways to register accounts without using your real number.
For safety reasons, your personal number is not suggested for Venmo.
There are generally four ways to register Venmo accounts without your real number.