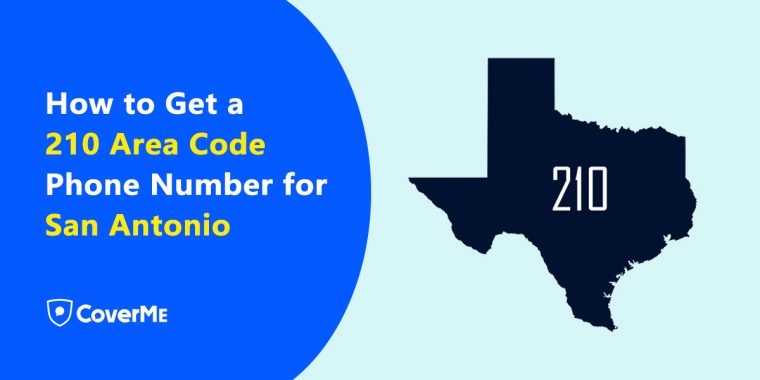 The well-known 210 area code is a must-know for businesses looking to operate in Texas in America. It's home to one of the state's main cities in the south-central region, San Antonio. With its deep colonial heritage, this city and its 210 area code boast the world-famous Alamo, which is an 18th-century mission preserved for tourists as a museum. The site marks the famous battle for Texan independence, which the state won in 1836.
Where is area code 210 located
While San Antonio may not be the capital of Texas, for many its area code represents the classic Texas phone number. With its gorgeous river and promenade dotted with shops and cafes and HemisFair Park, it's hard to say that San Antonio's 210 area code isn't symbolic of the state. Whether you're going as a tourist or looking to set up a local business in the area, getting hold of a local phone number with the 210 area code is a fantastic way to communicate with people in the area without needing a San Antonio burner phone.
Ranging of all of San Antonio, the 210 area code serves more than a million people. It covers most of Bexar Country, which is in the Top 20 Largest States in the United States, and spreads through Guadalupe, Comal, Atascosa, and the Medina counties. The state also has another overlay, 726, but this is less popular, and business looking for second San Antonio number should choose the 210 area code.
What Time Zone Is the 210 Area Code In?
San Antonio, sat right in the central south of America, uses Central Standard Time for its time zone. This means that the time zone in San Antonio, TX, USA, is GMT-6. For making calls within the country, it is important to know that San Antonio shares its time zone with all the other major hubs in the state of Texas, including Houston, TX. That means you can call someone from San Antonio during regular hours and it will still be normal hours in Houston. The state still follows daylight savings, however, so make sure you have checked a calendar before calling internationally of from outside the state using a second phone number app or burner.
Where is area code 210 coming from?
If all you need to do is make calls using a local San Antonio number from outside the country – perhaps for setting up a local business presence in the area – all you need to do is download CoverMe and set yourself up with a 210 area code.
But for those who want a little history, there's more to know about this unique San Antonio area code. The capital city of the state of Texas is Austin, which is covered by the 512 area code. This old code used to provide service to all of Central and South Texas, an area that holds Corpus Christi, McAllen, Brownsville and San Antonio. But as populations grew and more and more people started using the same area code, state regulators found it necessary to split certain regions from this old code.
The split happened in 1992, and it was then that San Antonio was allocated the 210 code. Even though San Antonio was the bigger city, they couldn't get to keep the 512 area code because all of the state's government departments and buildings in Austin were using it.
Over time, there were other splits even away from the 210 code, but San Antonio held onto it until about 2017. At that time, the rapid population growth required that a new overlay be introduced, the 726 code. However, this number is rarely used and most people wanting a burner phone or a second number to do business in the city choose the 210 code. It signifies a more established presence, although this trend could change in the future.
How to Get a 210 Phone Number in CoverMe
CoverMe is a secure messaging and calling app that allows you to get a second or alternative number to use within your regular phone. It's an easy and convenient solution for getting a disposable and local phone number that doesn't require you to purchase a whole new phone or to keep swapping sim cards in and out. Currently, CoverMe has numbers for the US, Canada, the UK, Belgium, Australia, the Netherland, France, Denmark, Poland, Austria and Sweden. You can also specify which particular area code you need in an individual area. So, for instance, you can select 210 for San Antonio – or any other local area in a US state.
Just like a regular phone number, CoverMe's unique alternative numbers are completely real and can be used to make calls, send texts, register for social media sites, and group chatting – in fact, there's very little you can't do on a CoverMe second number! To choose one, simply download the app and follow the instructions. CoverMe can assign you a number automatically if you don't know what to pick.
A CoverMe number lasts for as long as you need it to and is secured with our high-tech privacy and encryption services to keep all your personal or business details safe. You can use it to establish a permanent virtual presence in another country, or as a one-use burner number to make a quick call or message anonymously.
Then, once you're done, just delete the number. CoverMe never stores any of your personal data or uses cloud backups, so there's no permanent record of you using their service. The numbers won't even appear on your phone bill!
CoverMe is the perfect solution for people looking to:
Get some balance and separate your work and personal life
Establish a unique number for your business
Buy and sell on Craigslist, Amazon and Ebay
Sign up for social media sites like Facebook and Twitter
Protect your privacy online by only ever handing out a burner phone number
Encrypt your messages to ensure no prying eyes can read them
CoverMe's Additional Security Features
CoverMe takes security as its number-one priority. On every level of its service, from its servers down to the tiniest line of code, CoverMe protects and anonymizes your data to keep you safe online. We boast state-of-the-art, military-grade encryption across our whole network, so neither us nor your local telephone network provider can access your data.
In addition, CoverMe has a host of advanced security features:
Self-Destructing Messages. If you need to send time-sensitive information or don't want your messages hanging around on someone else's device, simply select the self-destruct feature to have them vanish after a set period of time.
Secure Vault. CoverMe's secure vault is the perfect place for storing all of your sensitive information, including pictures, videos, documents and other files.
Ultimate Privacy. CoverMe phone calls and texts are truly hidden – they don't even appear on your phone bill.
So, if you are a business or an individual looking for an alternative number for San Antonio with the 210 area code, CoverMe is the best option.