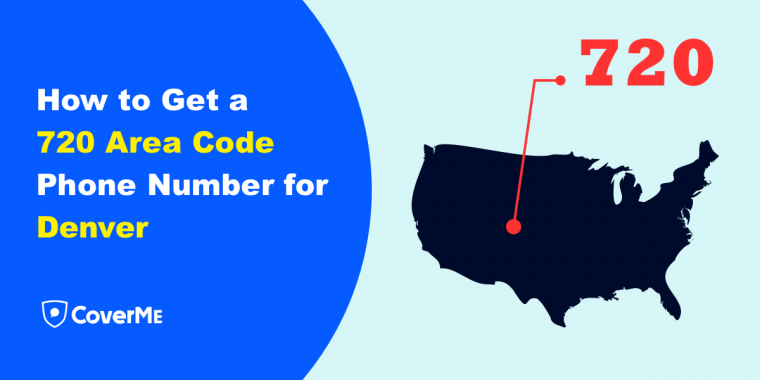 Area code 720 is a telephone area code in the North American Numbering Plan. The 720 area code is home to Denver in Colorado, and serves the surrounding cities in the central northern parts of the state such as Boulder, Aurora, Westminster, and Lakewood. With great stretches of the land basking in the sun beneath the Rocky Mountains through to bustling hubs like the state capital itself, the 720 area code covers a geographical region packed with culture and wildlife.
Where is area code 720 located in the usa?
Starting in the city of Denver, the 720 area code stretches out to cover the Golden Gate Canyon State Park and other great spots like Arapahoe, Jefferson, and Adams. Pop up north a little and you will find yourself in Boulder, where the great outdoors beckons. There you can visit El Dorado Canyon State Park and go mountain biking or hiking. In the city itself, you can find yoga studios, vegan restaurants, a Buddhist meditation center, and even a farmer's market. And there are beautiful gardens surrounding the Historic Highland Building.
In Denver, the 720 area code covers Larimer Square, the city's historic block with its famous 19th-century buildings, and a selection of landmarks like the Denver Art Museum. At night, the city comes alive with bustling nightclubs and some of the best street food in America.
The 720 area code, importantly, is an overlay for the old 303 area code. Both still work, but the 720 code is much more prevalent and should be used for new companies and anyone looking to get a second local phone number.
The Time Zone of the 720 Area Code
Colorado is located in the center of the USA, which means that it follows Mountain Standard Time. So, the 720 area code will be GMT-7. At the moment, MST is the standard time within Colorado and is followed by all business and government institutions. The state currently follows daylight saving hours, although since 2011 there have been several attempts to remove the practice and instead follow MST all year round.
The History of the 720 Area Code
The 720 area code hasn't been around forever. In fact, it is one of the newest area codes in all of the USA. Denver and Boulder have been served by the code for just over two decades now, with the original area code being 303 before the year 1998. It was due to the cities' rapid expansion that lawmakers saw the need to split the code and start introducing overlays. This process began in the 1980s and resulted in the area code being reduced to serve northern-central Colorado.
In 1998, the 320 area code was eventually overlaid with 720, and since then the latter number has grown in popularity. It's now standard for new businesses to list themselves with a 720 area code. If you're looking to get a second phone number to use in the area, make sure you avoid 320 and choose 720. It will ensure that your calls appear local and up-to-date. While this area code only serves around 3% of the state at the moment, the 720 area code is growing in popularity and more and more companies register with it.
How to Get a 720 Phone Number in CoverMe
The easiest way to get an alternative number to your regular one is to use CoverMe. The CoverMe app is a convenient way to obtain a disposable, local phone number in a variety of countries such as the US, Canada, the UK, Belgium, Australia, the Netherlands, France, Denmark, Poland, Austria, and Sweden. And the best part is, you can easily choose specific area codes in each of those locations so that your business appears local when making calls.
A CoverMe phone number is totally legitimate and can be used for all the normal functions that a normal number would be. That includes texting, making phone calls, registering for social media sites, and creating groups for group chatting. If you don't know exactly which number you like, CoverMe can randomly assign one for you, or you can simply select the country that you'd like your second phone number to be from.
That's all there is to the process! And the advantage to a CoverMe number is that you don't have to get a second phone, you can keep your old one and store all of the communication data within the CoverMe app. So no need to swap SIM cards in and out all the time.
Once you're done with the second number, you can easily burn it and delete all of the information associated with the number from your phone – so no one will know it ever existed. When you need a new one, just sign up for another. There's no limit to how many numbers you can register with CoverMe. Even better, CoverMe has a number of great security features to keep you safe while using the service.
With a CoverMe number, you can do the following:
Balance your work and personal life
Create a unique number for your business
Use the number to buy and sell on Amazon and Ebay
Sign up for social media sites like Facebook and Twitter
Protect your privacy online by only ever handing out a burner phone number
Encrypt your messages to ensure no prying eyes can read them
CoverMe's Additional Security Features
CoverMe has a host of state-of-the-art security features that will protect your new 720 area code phone number. For a start, it uses military-grade encryption technology to secure all of your incoming and outgoing data. That means that not even CoverMe or your local network provider can access your information.
In addition, CoverMe has several advanced security features:
Self-Destructing Messages. If you want to send a message and have it disappear from the recipient's phone after a set period of time, no problem!
Secure Vault. CoverMe's safety vault allows you to store all of your passwords, photos, videos and documents securely, with a four-digit password and cloud backup.
Ultimate Privacy. CoverMe phone calls and texts are truly hidden – they don't even appear on your phone bill.
If you need a Denver phone number with the 720 area code, CoverMe is a quick and simple option.