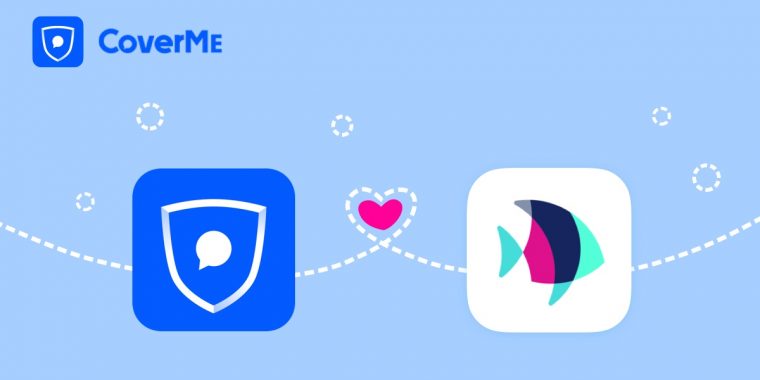 As one of the most popular applications for online dating, Plenty of Fish, or POF, has been widely used today. However, POF phone number verification has been such a must-pass step that it's been refused by many people because most wouldn't like to register for a POF account with their own personal phone numbers.
What is POF?
Before a journey searching for a date through POF, you may need to have comprehensive knowledge about POF.
What is POF? POF is a free dating site, and it offers a time-tested way to meet people online. As one of the most preeminent dating sites, it has a lot of characteristics.
A quantity number of active users: compared with other dating sites, it not only has a large number of users, but also a huge part of active users.
Intelligent matching system: with this function, it is not necessary for you to search and chat with those who may suit you one by one by yourself, because this site will do it for you automatically.
Virtual gifts permitted: you are allowed to buy and send virtual gifts to anyone who is suitable for you and the gift that you have received can show to others in return.
Heterosexuality not only: except heterosexuality, guys and lesbians are also welcomed.
Can You Skip POF Phone Verification?
Phone Number Verification is a can't-avoid step as an account is being created on POF.
If you are attracted by this app and decide to use it, you should at first prepare a number which is available to use, because when logging in, a phone number is required to finish the process of number verification. To be honest, you may already have some knowledge about number verification, because every time you try to download a new app, this step is the one that you cannot skip. What is so called number verification is a step which is happening in downloading a new app, and the purpose of it is to ensure users' authenticity and security.
Is It a Good Idea to Create a POF Account with Your Private Number?
Although it is correct and necessary for you to use your own phone number when logging in an app, the fact is that it is by using your own phone number that virus software may invade your phone. At first, you will possibly receive a lot of messages from the app, and you may need to bear the relative charges by yourself. Secondly, your phone number may have the risk of being sold to other companies, which makes a living by selling products over the phone. Thirdly, the banking and others account information bundled with your phone number are in risk of being stolen.
How to Bypass Phone Number Verification on POF?
Now that, you have made it clear that logging in an app using your own phone number leads to a lot of troubles, but the fact is that you have to do it otherwise you cannot get this app successfully. So, is there any good tip to deal with this dilemma? The answer is yes, and here is an effective tool for you, which is called 2nd number.
Nowadays, a single phone number is not enough to meet your increasing demand, so a 2nd number is recommended for you strongly. A 2nd number can be also a disposable number that you can use to sign up for POF. Of course, this question may worry you about how to pass the number verification of POF via a 2nd number, then here are the steps for you to follow:
Step 1. Get a 2nd number via CoverMe. Download CoverMe app from Goggle Play or Apple Store. Once you have got the CoverMe app, just set up a 2nd number.
Step 2. Download POF app. Download POF app from Goggle Play Store or the APP Store.
Step 3. Create an account on POF and fill in the CoverMe number when it's time to verify your number.
Step 4. Receive a message from CoverMe and fill it in the right place to complete verification.
What Else You Can Do with a 2nd Number?
Above, you have got the way to use a 2nd number to sign up for a POF account, but to be frank, this is just one of the basic functions of a 2nd number. As a matter of fact, some extra functions will be introduced and you don't know you actually need them.
Balance Business and Life
It is known to all that phone numbers are the best way for people to contact family members, friends and colleagues. However, it is this function that leads a lot of troubles to people. The reason is that you cannot tell which one is from your family members and which one is from your colleagues. Under such a condition, it is worth applying a 2nd number, because it can balance your business and life.
Protect Your Privacy
Just as is mentioned above, logging in an app by your own phone number is not a wise action, for your private information may be leaked. With the help of a 2nd number, this problem will be solved effectively. The reason is that this 2nd number can be a disposable number.
Register for Online Accounts
A 2nd number can also be used to register for online accounts. Sometimes, your phone number may have already registered an online account, which makes it impossible for you to register for a new one, even though you need a new account urgently. This problem can be coped with a 2nd number.
Bottom Line
POF registration needs your private number to create an account, but it will lead to the risk of information leakage.
A 2nd number helps a lot not only pass number verification on POF but also extra helful functions.