Nowadays, too much personal and sensitive information have been shared through messaging apps. However, messaging apps are not always safe, even those titled with "secret messaging app", since your smartphone can never be guaranteed to be avoided visiting by surrounding people. In nature, some creatures often disguise themselves in order not to be caught by enemies. We human beings sometimes also need such a skill or tools with such a capability. Is there an app that can also disguise itself to hide from prying eyes? Yes, CoverMe can do this for you!
How does CoverMe "Cover" Itself?
You must be wondering: how does it disguise itself? It is achieved by the following ways:
Change app name & icon into CMN Net, a news reader app
Shake your phone to switch the screen to news or album screen
Choose any photo or screenshot as the lock and login screen
Incoming messages can be presented as breaking news
Change CoverMe app name & icon into CMN Net, a news reader app
The icon of CoverMe can be disguised as a new reader app – the CMN Net. Others won't know that you have installed CoverMe on your phone.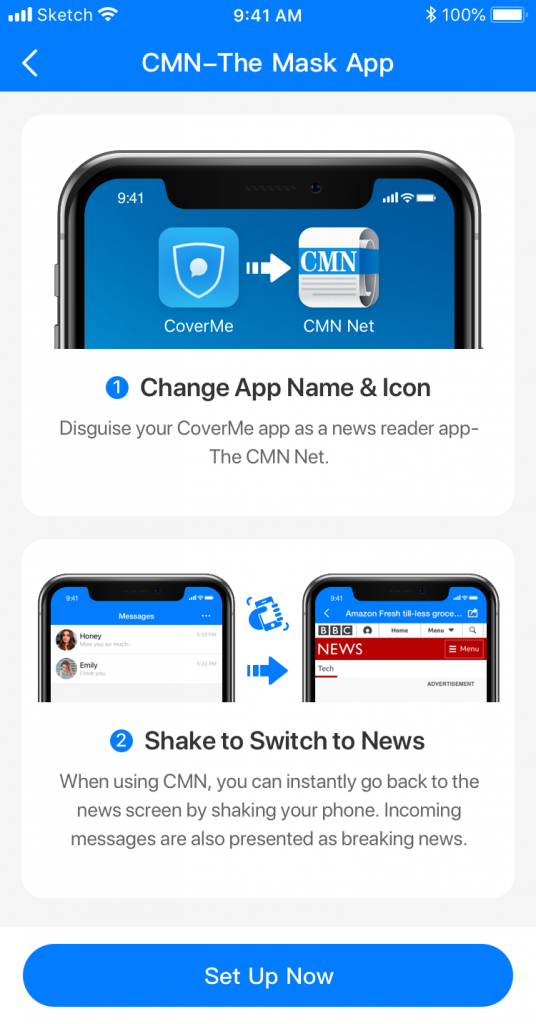 CoverMe- Shake to make it disguised as an Album
If you shake your phone, CoverMe will immediately lock and disguise as an ordinary album. You can use any photos or screenshots as the lock & login screen. Shake your phone for camouflage to pretend viewing pictures when prying eyes try to take a look.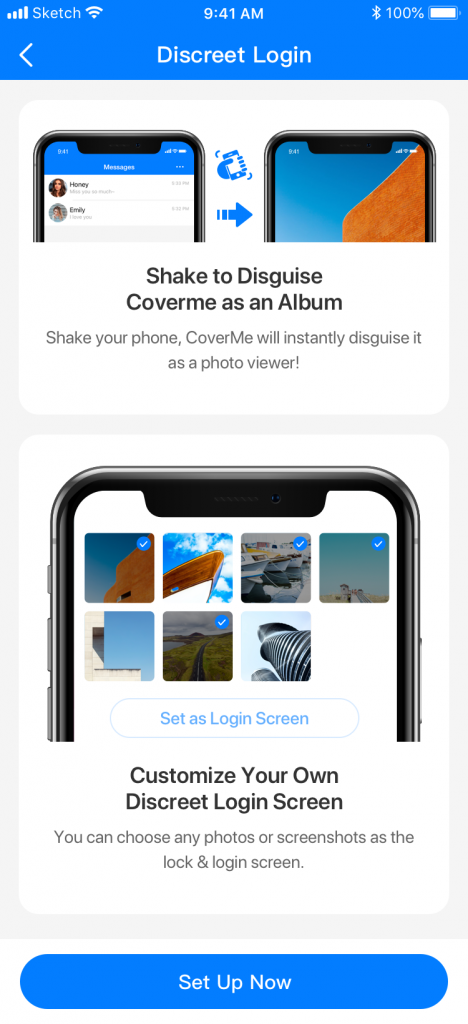 CoverMe allows multiple fake passwords.
You can set up personalized notification to disguise incoming messages. For example, if you set up the notification for messages from Mary as "How are you?", the notification of all the messages from her will be "How are you?" Others will never know what the real messages are when they look at your phone.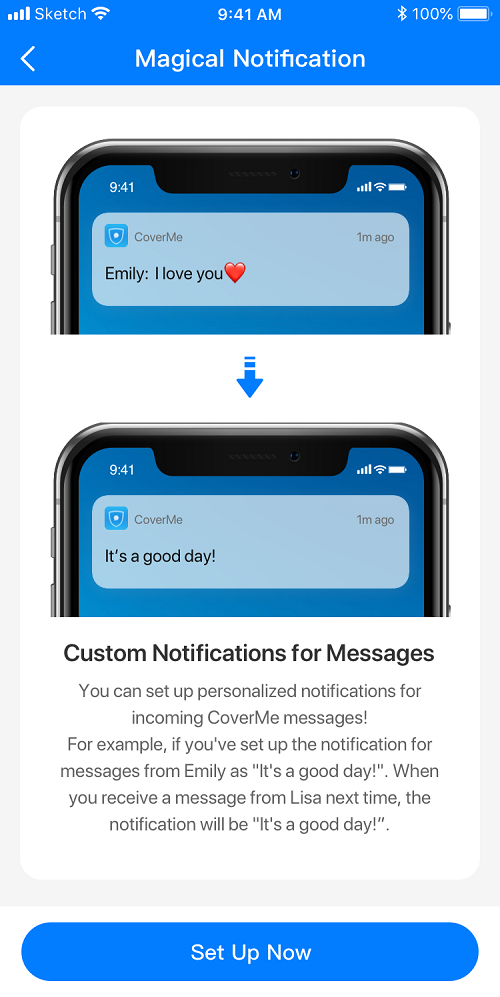 CoverMe Decoy Password
CoverMe allows multiple fake passwords. If you set up a decoy password "1234", when someone enters "1234" to access CoverMe, he or she will see a fake account with nothing instead of your real account.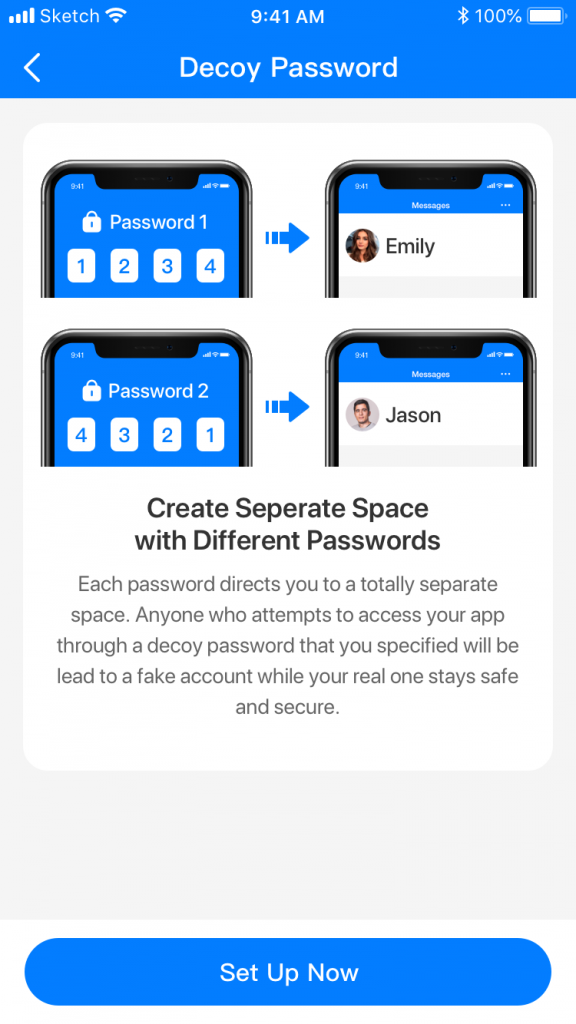 Interested in these great features? Start using CoverMe as camouflage to protect your privacy now!